We were just made aware of this breaking
story
by a Beforeitsnews reader. This comes to us from Debka.com. According to Lebanese sources, there is intense Israeli air and ground activity along Israeli-Syria border. In the meantime we've
learned
that Russia has staffed a Mediterranean fleat while Turkey mulls payback for Israel over the Syrian bombings. An awe inspiring video about Syria is down below. Our reader shares.:
You have missed the greatest and most impactful event that is about to occur in the world today and the tiny article below is yet but a tiny snippet of information that will be the very first clue of what is about to happen – Israel will launch a massive attack on Syria and Iran in the coming days/weeks.
Lebanese sources: Intense Israeli air, ground activity
DEBKAfile May 12, 2013, 4:16 PM (GMT+02:00)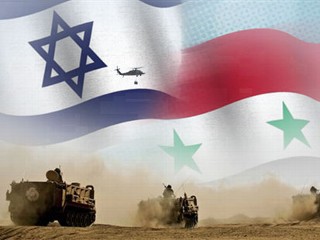 Various Lebanese sources report intense Israeli military activity Sunday along the Israeli-Syrian and Lebanese borders. Witnesses describe Israeli warplanes as making aerial passes over south Lebanon, ground forces moving along the Golan border with Syria and attack helicopters flying over Mts Hermon and Dov and the Shaaba Farms.
Syria is an amazing and beautiful country. I bet that there is a lot about Syria that you do not know.