In this breaking Middle East and World War 3 watch, Israel has warned the United States and Russia that any arms sales to Syria and the Assad regime by Russia will be taken as a 'threat' and will be 'struck'. First from the Gateway Pundit with video report below.
Israeli Defense Minister Moshe Yaalon said Israel is prepared to strike Russian arms' shipments to the Assad regime.
Israel's defence chief said Tuesday a Russian plan to supply sophisticated anti-aircraft missiles to Syria was a "threat" and signalled that Israel is prepared to use force to stop the delivery.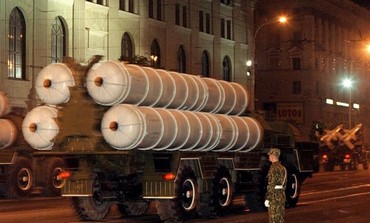 Source:
http://beforeitsnews.com/international/2013/05/ww3-watch-israel-warns-russia-arms-shipments-to-syria-will-be-attacked-2458840.html