Farrakhan valt in onderstaande video uit naar de zogenaamde mainstream media in de VS en zegt dat ze niet eerlijk en objectief verslag doen van de werkelijke gebeurtenissen in de wereld. Hij beschuldigt de journalisten ervan dat ze vooral de belangen van het grote geld, de 1% dienen en maar weinig te maken hebben met objectieve informatievoorziening voor het volk.
De mainstream nieuwsmedia zijn volgens hem vooral een verlengstuk van de 1% en vertegenwoordigen maar zelden de belangen en de ware meningen van het "gewone volk".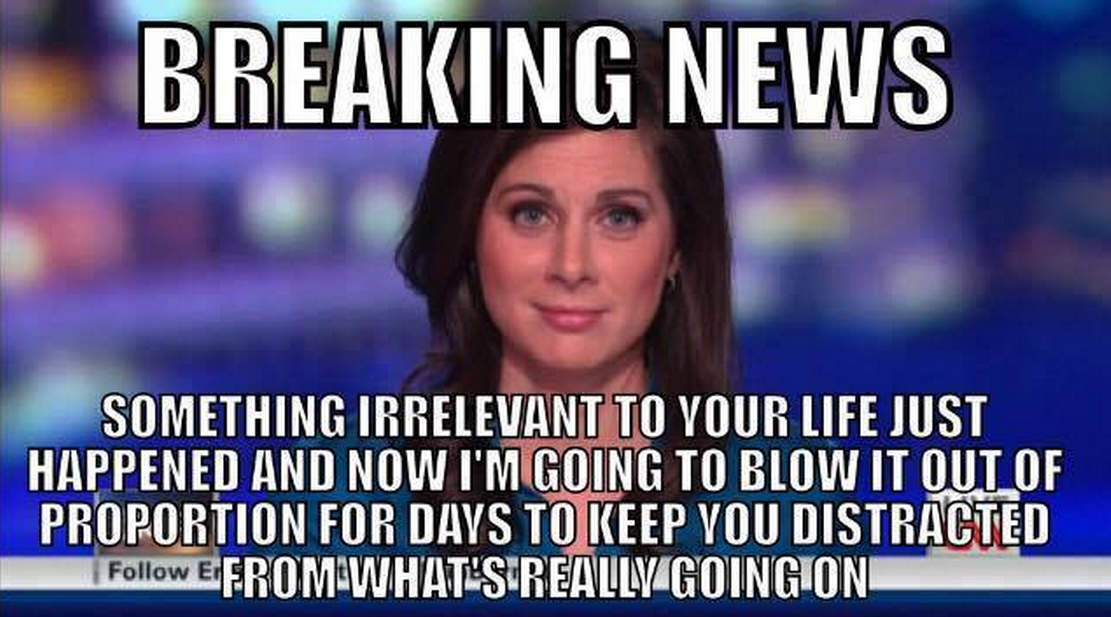 Uit het stuk,
Wie bepalen het nieuws in Nederland
wordt duidelijk dat de boodschap van Farrakhan gericht aan de mianstream of 1% media in de VS ook opgaat voor een groot gedeelte van de Nederlandse pers. Enige publieke omroepen zoals. o.a. een
VPRO Tegenlicht
uitgezonderd.
Na 35 sec. in de video begint Farakkhan aan zijn prachtige "tirade"

Wie betaalt, bepaalt
Als eerste is het belangrijk om te beseffen dat het belangrijkste doel van veel media is, om net als elk ander commercieel bedrijf, geld te verdienen om zelf te kunnen overleven.
Objectieve informatievoorziening is ondanks wat veel mensen denken niet het hoofddoel van veel nieuwsmedia.
Zeker als geld verdienen direct in conflict staat met de waarheid zal er vaak voor de eigen overleving inplaats van voor de waarheid worden gekozen
.
Als mensen dat eenmaal begrijpen is het ook gemakkelijker te begrijpen dat veel nieuwsmedia relatief gemakkelijk te beïnvloeden zijn door partijen met veel geld.
De Nederlandse pers wordt dan ook net als veel mainstream media wereldwijd grotendeels gecontroleerd / sterk beïnvloed door de (internationale) bankenelite en de corporatocracy juist omdat die een boel geld te besteden hebben. Dit gebeurt via verschillende paden.
Als eerste bijvoorbeeld via aandeelhouderschap, waarbij winst behalen de belangrijkste prioriteit is van een bedrijf. Een nieuwsbedrijf dat genoteerd is op de beurs lijkt dan ook direct in tegenspraak te zijn met een "vrije onafhankelijke pers". Daarnaast zijn
veel banken tegenwoordig aandeelhouders van deze nieuwsbedrijven
zodat ze via die positie een directe invloed hebben op de media.
Ook vindt controle/beïnvloeding plaats door regelmatige plaatsing van advertenties van grote bedrijven in media. Deze bedrijven stoppen met adverteren bij eventuele negatieve publicaties over het betreffende bedrijf, zodat de media die kritisch zijn op deze bedrijven een deel van hun inkomstenstroom uit advertenties zien wegvallen. Zo wordt kritisch zijn direct bestraft en niet kritisch zijn en even wegkijken en iets niet publiceren als een adverteerder dat graag wil beloond.
Veel mediabedrijven zijn net als andere bedrijven leningen aangegaan bij de banken en afhankelijk van deze banken voor hun financiering en daarmee hun directe voortbestaan. Kritiek hebben op deze banken of zaken publiceren die nadelig zijn voor deze instituten zoals bijv.
mensen uitleggen hoe het huidige economische systeem daadwerkelijk werkt
zou kunnen betekenen dat kredietverstrekking wordt stopgezet en zo het hele bedrijf ten onder gaat.
En de controle kan nog veel directer. In 2012 werd bijvoorbeeld
falend ex-bankier Rijkman Groenink voorzitter van de Raad van Commisarissen van het ANP
(algemeen Nederlands persbureau). Een veel duidelijker voorbeeld van de connecties tussen de bankenwereld en de Nederlandse pers is er bijna niet te vinden.
Zie voor een uitgebreide analyse van de invloed van internationaal opererende banken op de Nederlandse nieuwsmedia, onderstaande aflevering van
De Wereld Verklaard
. Zij laten zien hoe nieuwsmedia relatief gemakkelijk kunnen vergroeien met de machtscentra die ze in een ideale wereld juist kritisch zouden moeten volgen.
https://www.youtube.com/watch?v=CCSJeJxS9gc
Het ANP is een privaat bedrijf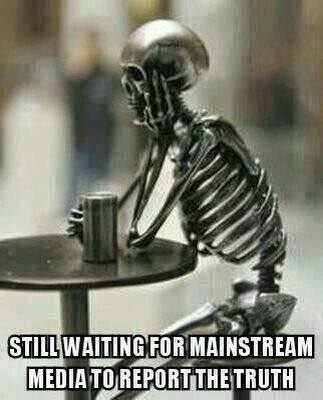 De grootste profiteurs van het huidige geldsysteem
hebben doordat ze zoveel geld hebben een enorme invloed weten te krijgen in de Nederlandse en Europese mainstream of 1% media.
Zo was het
Algemeen Nedelands Persbureau
(ANP) lange tijd volledig in handen van het
grootste familiebedrijf van Nederland
, de familie Fenteren van Vlissingen. De oplettende lezer herkend deze naam wellicht en dat klopt, want deze familie kwamen we eerder tegen als een partij die
medecontrole heeft over de Nederlandse Centrale Bank
…
Echter net zoals de controle van de Nederlandse Centrale Bank geïnternationaliseerd is naar de Europese Centrale Bank is ook het bezit van het ANP inmiddels richting Europese mediagiganten overgegaan.
Op 28 mei 2010 is het ANP overgenomen door V-Ventures, een investeringstak van Veronica wat zelf weer onderdeel is van SBS Broadcasting BV en dat kort in eigendom was van het Duitse
ProSiebenSat.1 Media.AG
, het 2 na grootste mediabedrijf van Europa.
Op 29 Juli 2011 is het eigendom echter overgegaan naar
Sanoma
, een Europese mediagigant die hiermee zowel de meest bezochte nieuwssite
nu.nl
als het ANP als ook het overgrote deel van de Nederlandse tijdschriften in handen heeft.
Interessant is het wellicht om op te merken dat de inmiddels voormalig hoofdredacteur van Nu.nl op 18 November 2011 werd ontslagen wegens een intern meningsverschil over de redactievrijheid met de eigenaren.
De grootste aandeelhouder van Sanoma is Aatos Juho Michel Erkko
.
Ik vond het persoonlijk heel bizar om erachter te komen dat een instituut zoals het Algemeen Nederlands Persbureau (ANP) die met hun naam doen overkomen alsof ze een soort publieke functie vervullen voor Nederland dat helemaal niet zijn maar daarentegen in handen zijn van private belangen…
En opeens wordt het als je deze informatie hebt ook duidelijk waarom het uitgerekend een falende
ex-bankier als Rijkman Groenink is die voorzitter wordt van de Raad van Commisarissen van het ANP
. Geen grap, dit gebeurt gewoon onder ieders ogen in Nederland. Deze bankier krijgt na de ellende die hij bij de ABN heeft aangericht en waar het hele volk voor mocht betalen om de problemen op te lossen, nu één van de hoogste posities binnen de belangrijkste persdienst van Nederland…
Diversiteit Europese medialandschap uiterst beperkt
Lees deze uitgebreide en goede artikelen: "
Wie bepalen het nieuws in Nederland?
" en "
Eigenaar NU.nl: Bilderberger, trilaterist en CIA-agent
", en dan wordt al snel duidelijk dat het Europese medialandschap slechts zeer beperkt is. Berlusconi lijkt een amateur vergeleken met het bereik en concentratie van deze Europese media imperia. Alles is uitermate geconcentreerd en in handen van een paar private personen aan de absolute top.
Kortom private belangen beheren verreweg het grootste deel van de nieuwsmedia in Europa…
Het is vreemd om te moeten constateren dat de mainstream media niet zo mainstream blijken te zijn maar vooral lijkt te dienen als een zendkanaal van de 1% om zo de denkbeelden van de 99% te kunnen beïnvloeden. Denk hier nog eens aan terug als u wederom niets hoort over de jaarlijkse
Bilderbergconferentie
,
de BIS Bank
of
The Council on Foreign Relations
maar wel dagenlang in detail alles te horen krijgt over de één of andere overleden popartiest.
Maar goed dit komt in de "beste
democratieën
" voor…
Oplossingen(?)
Denk heel goed na of je nog wel tijd, energie en geld wilt steken in de oude of 1% media. Een krant is zo opgezegd, een tv zo weggedaan. Daarbij zijn alternatieve nieuwsmedia met dank aan het internet inmiddels in overvloed aanwezig en groeit deze tak nog steeds aanzienlijk. Overzichten hiervan zijn o.a. te vinden via:
hoezithetnuecht.nl/laatstenieuws
,
nieuwemedianieuws.nl
&
zaplog.nl/zaplog/blog
Voor mensen die de negativiteit van veel media zat zijn en zich meer willen richten op goed en hoopvol nieuws zijn de sites
happynews.nl
en
hetkanwel.net
een goed vertrekpunt. En voor mensen die vooral van humor houden zijn "nieuws" websites als
speld.nl
en het Engelse
TheOnion.com
een mooi startpunt.
Een interessante open source burger journalistiek nieuwssite in het Engels is:
www.corbettreport.com
. Dit is een platform waar iedereen kan meehelpen met het uitzoeken van bepaalde zaken. Zeer de moeite waard om je eens wat verder in te verdiepen.
Qua internationale nieuwssites zijn
Russia Today
,
Al Jazeera
,
Press TV
,
The Real News Network
,
Natural News
en
Stratfor
aan te raden om een wat breder beeld te krijgen van de situatie in de wereld. Niet dat deze nu zo onafhankelijk zijn maar ze hebben in ieder geval andere politieke belangen dan de bij ons dominante media zoals NOS, BBC en CNN waardoor je in ieder geval wat meer kanten van een verhaal te zien krijgt.
En tegenwoordig zijn er via het internet op veel plekken interessante documentaires te vinden met informatie die de 1% media lang niet altijd halen. Hieronder een aantal:
-)
Hollanddoc.nl
-)
Filmsforaction.org
-)
Topdocumentaryfilms.com
-)
Sprword.com
-)
Documentarywire.com
Daarnaast zijn er ook websites te vinden met boeiende presentaties uit de wetenschappelijke wereld zoals
TED.com
. En ook zijn er sites waar je zelf
veel kunt leren door zelf online lessen te volgen
in verschillende wetenschappen zoals
The Khan Academy
of leer programmeren met behulp van
The Code Academy
. Kortom er zijn tegenwoordig vele manieren om nieuws en kennis op te doen over de wereld naast de 1% media.
Verdere tips voor een meer onafhankelijk nieuwsbeeld zijn van harte welkom in de reacties. Ook de vraag aan de lezers hoe zij tegenover het huidige medialandschap van Nederland staan. Deel ervaringen, kritiek en overpeinzingen in de reacties.
Aanverwante artikelen en informatie:
-)
Wie bepalen het nieuws in Nederland
-)
Eigenaar NU.nl: Bilderberger, trilaterist en CIA-agent
-)
10 grote leugens van de mainstream media
-)
Grote doofpotaffaires in de mainstream media
-) Wikipedia –
Concentration of media ownership
-)
Nieuws zonde van de tijd
Op de hoogt blijven van nieuwe berichten? Like ons op facebook en/of volg ons op Twitter!Een nieuw gezichtspunt leren kennen, iets geleerd en/of gelachen? Overweeg een donatie/vrijwillig abonnement.
Bron:
http://achterdesamenleving.nl/gebrek-aan-onafhankelijke-nieuwsmedia-in-nederland/