After:
http://libertyandsuch.com/manager-of-fpsrussia-found-murdered/
Now:
http://beforeitsnews.com/survival/2013/03/fpsrussia-raided-by-atf-police-viral-youtube-channel-recently-lost-manager-to-unsolved-shooting-2467632.html
Also see:
http://thisisyourwake-upcall.blogspot.nl/2012/12/massa-moordenmass-shootings-in-de-usa.html
According to the news report below from Online Athens, close to 40 law enforcement officers and ATF members have raided the home of YouTube star Kyle Myers, star of the viral FPSRussia youtube channel. The manager of Myers youtube channel, 32-year-old Keith Richard Ratliff, was recently killed; a shooting that has not been solved to this day and has been blamed upon secretive US government agencies by conspiracy theorists. Many of them believe that due to the popularity of the FPSRussia YouTube channel with the younger generation, they must be silenced in this day and age of government attacks upon the US Constitution and the 2nd Amendment. No arrests were made.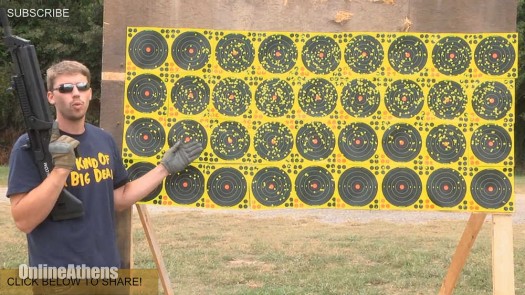 Nearly 40 law enforcement officers converged Tuesday on the property of a Franklin County man whose business partner was shot to death in January in a homicide that continues to trouble investigators.
U.S. Alcohol, Tobacco and Firearms agents supervised the raid geared at finding explosives used by Kyle Myers, 26, because the ATF believes Myers may be violating a federal law regulating such explosives, according to ATF spokesman Richard Coes.
Federal agents, accompanied by Georgia Bureau of Investigation agents and deputies with the sheriff's offices in Franklin and Hart counties, raided the Royston residence of Myers. Authorities also raided on Tuesday the 60-acre farm of Lamar Myers, Kyle's father, in Lavonia.
No arrests were made, nor did Coes know if any explosives were seized.
Kyle Myers and his late partner have risen to internet fame due to videos such as the one below which have continuously gone viral.