According to this news report from Russia Today, the emerging economies in Brazil, Russia, India, China and South Africa are dumping the Euro 'en masse'. How will this sell off of the Euro affect the US dollar? According to this report, the US dollar has now been set back a generation as it rapidly loses its status as the world's reserve currency. Meanwhile, this revelation offers us a 'shocking glimpse' at the severity of our monetary crisis.
Brussels has been forced to eat a generous slice of humble pie: A massive sell-off of the euro is underway in the wake of a persistent financial crisis, as holdings in the European currency by emerging economies were slashed by almost 8 percent last year.
Emerging economies – including Brazil, Russia, India, China and South Africa (BRICS) – are dumping the euro, having sold €45 billion of the currency in 2012, according to data gathered by the International Monetary Fund.
Last week, China and Brazil agreed to a $30-billion swap deal that would give each the ability to borrow the other's currency in the event of future turbulence in the global financial system. The move undercuts the need to use the dollar as a reserve currency; given China's increasing economic might, Beijing appears to be steadily promoting its national currency, the renminbi.
This 'euro flight' is disturbing news for Brussels and the eurozone: The euro's challenge to the international status of the US dollar has been "set back a generation," as new data show developing countries dumping the European currency from their official reserves, FT reported, citing IMF data. More below.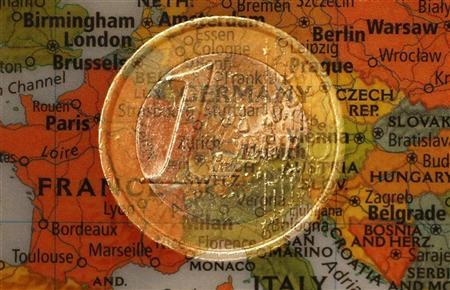 This retreat of the European currency, once heralded as a serious rival to the ubiquitous dollar, offers a shocking glimpse at the severity of Europe's sovereign debt crisis, which recently saw Cyprus take the unprecedented step of penalizing wealthy bank depositors in order to avoid bankruptcy.