By: Sorcha Faal, and as reported to her Western Subscribers
http://www.whatdoesitmean.com/index1672.htm
A truly chilling Federal Security Services (FSB) report circulating in the Kremlin today says that the Mexican Drug War, that since 2006 has killed nearly 85,000 and displaced 1.6 million, has spilled over the border into The United States "in a deadly vengeance" with the killing by cartel assassins of American prosecutors, and US policemen are warned to be next.
According to this report, the 7 October 2012 killing of Los Zetas Cartel leader Heriberto Lazcano by Mexican military elements linked to the CIA-backed Sinaloa Cartel headed by Joaquin Guzman (arguably the most wanted man in North America, and perhaps the entire world) has resulted in the assassinations of one top US prison official and at least 2 US prosecutors by a "hybrid gang" of terrorists having members associated with Raza Unida (RU) and the Aryan Brotherhood (AB).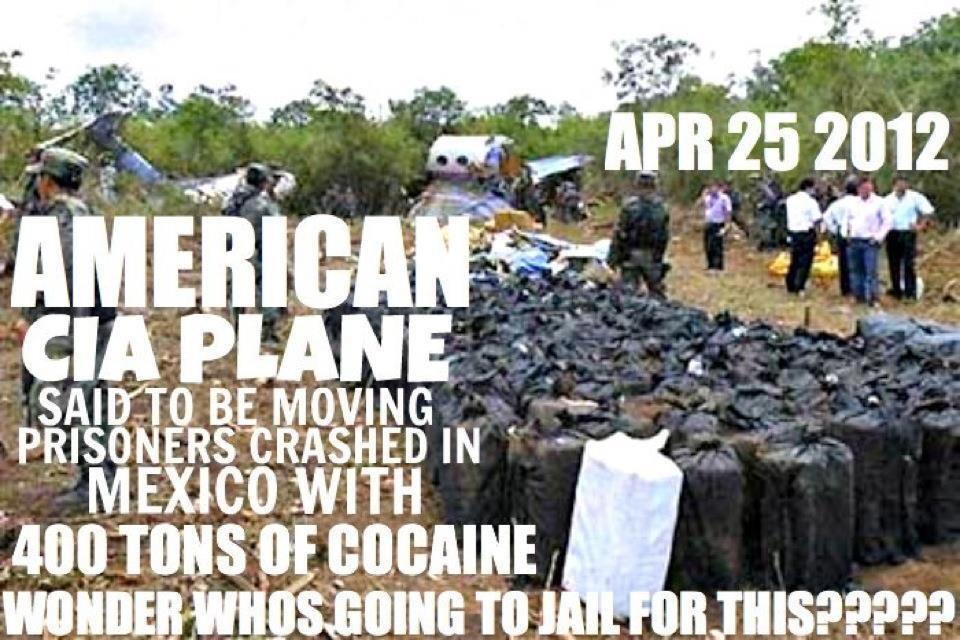 Raza Unida, this report says, is a powerful Hispanic prison gang that originated in 1988 in the southern Texas prison system whose founders were convicted felons from Corpus Christi and Dallas, Texas and has been long supported by the Los Zetas Cartel; while the Aryan Brotherhood is a white supremacist prison gang and organized crime syndicate in the United States with about 20,000 members in and out of prison.
According to FSB intelligence sources, this report continues, the emergence of these "hybrid gangs" has caused great concern among American law enforcement officials in recent years as was evidenced in a 16 March 2010 article in the USA Today newspaper which, in part, said:
"Rival prison gang members, including warring white supremacist and Hispanic groups, are brokering unusual criminal alliances outside prison to assist Mexican drug cartel operations in the U.S. and Mexico, federal law enforcement officials say.
The groups, including the Aryan Brotherhood and Mexican Mafia, remain bitter enemies in prison, divided along racial and ethnic lines. Yet outside, the desire for profits is overcoming rivalries.
Kevin O'Keefe, chief of the Bureau of Alcohol, Tobacco, Firearms and Explosives criminal intelligence division, says investigators have linked the rival gangs to stolen vehicles, some loaded with currency and weapons, moving toward Mexico from Texas, Colorado, California and even Georgia.
"They realize that the financial gain is so lucrative that they have been willing to work together," O'Keefe says. "It's all about business."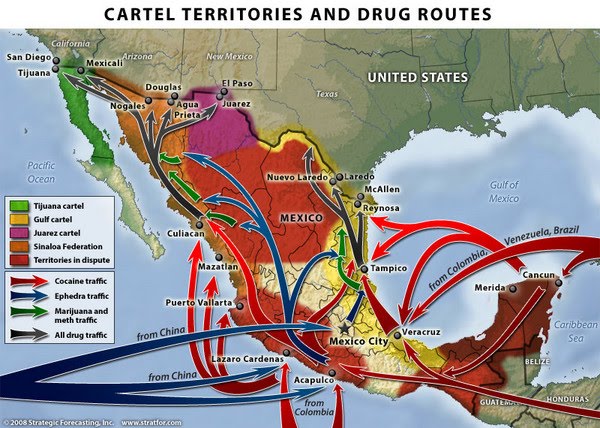 The first target of these RU-AB assassins, this report says, was Kaufman County Texas assistant district attorney Mark Hasse who was gunned down in broad daylight on 31 January, with the second target being the State of Colorado's top state prison official, Tom Clements, who was gunned down on 19 March when he opened his front door, and the third target being Kaufman County Texas District Attorney Mike McLelland who was bruttaly shot 20 times in his home on 30 March, an attack which also claimed the life of his wife.
Though not killed, FSB analysts say in this report, an as yet unnamed Colorado deputy district attorney was also targeted on 1 April by these RU-AB assassins, but whose husband, identified by US news reports as a police chief, was able to kill one of the attackers after a brief gun battle when his and his wife's home came under attack.
Also to be noted, this report says, is that the fear induced by these RU-AB assassins has created its desired effect after Houston-based assistant US Federal Attorney Jay Hileman yesterday notified all defense attorneys that he was withdrawing from all cases related to the Aryan Brotherhood over what he cites as "security concerns."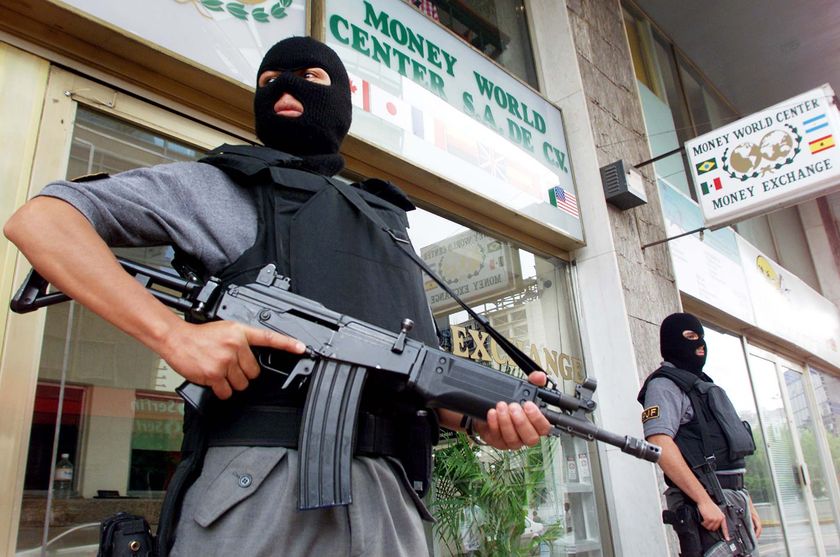 Those "security concerns" voiced by US Attorney Hileman, this report says, are indeed valid as the confirmation of these RU-AB hit squads were confirmed by American law enforcement officials after their killing of Ayran Brotherhood member Evan Ebel on 21 March during a sustained gun battle and who, after having assassinated Colorado prison director Clements, was in route to take part in the RU-AB assassination of District Attorney McLelland.
Important to note, this report says, is that the brutal targeting of District Attorney McLelland by these RU-AB hit squads, who mutilated his body, was "directly related" to comments he had made as an affront to the Spanish concept of "machismo" after the assassination of assistant district attorney Hasse wherein he vowed, "We're going to pull you out of whatever hole you're in. We're going to bring you back and let the people of Kaufman County prosecute you to the fullest extent of the law."
Equally important to note, FSB analysts in this report say, is that the "prize" in this RU-AB war against American law enforcement officials are the lucrative drug smuggling routes in Nuevo Laredo, Mexico, across the border from Texas, which travels through Colorado to its ultimate destination of Chicago, and was the sight of the infamous 2012 Massacre.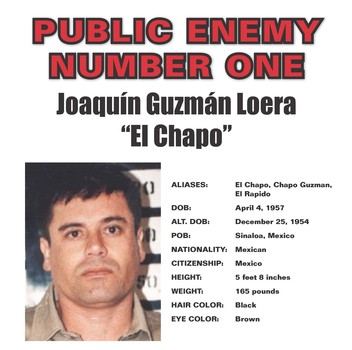 Though the CIA-backed killing of Los Zetas Cartel leader Lazcano was believed by many to have dealt a death blow to this feared Mexican drug gang, FSB analysts in this report cite a US Army West Point report from this past October warning that "instead of collapsing, the cartel could become even more dangerous."
Even worse, at least for the American people, is this report stating that President Obama has now gained control over the CIA's global drug empire and armed their Sinaloa Cartel allies through a programme named "Operation Fast and Furious" and has installed his former Chief of Staff, Rahm Emanuel, as the Mayor of Chicago to oversee its US operations.
With the addition under the Obama regime of the estimated $80 billion worth of heroin protected by CIA drones in Pakistan now flowing into Chicago, and when combined with the added billions of Mexican drugs flowing their too, Jack Riley, special agent in charge for the Chicago Field Division of the Drug Enforcement Administration (DEA), warned this past September that "the city may be nearly 2,000 miles from Mexico, but the country's drug cartels are so deeply embedded in Chicago that local and federal law enforcement are forced to operate as if they are on the border." Agent Riley further stated, "My opinion is, right now, a number of the Mexican cartels are probably the most organized, well-funded, vicious criminal organizations that we've ever seen."
To how "vicious" these RU-AB assassins can really be, this report grimly concludes, will soon be evidenced as more US law enforcement officials are killed as this "new phase" of the Mexican Drug War explodes all across America making everyone its target.