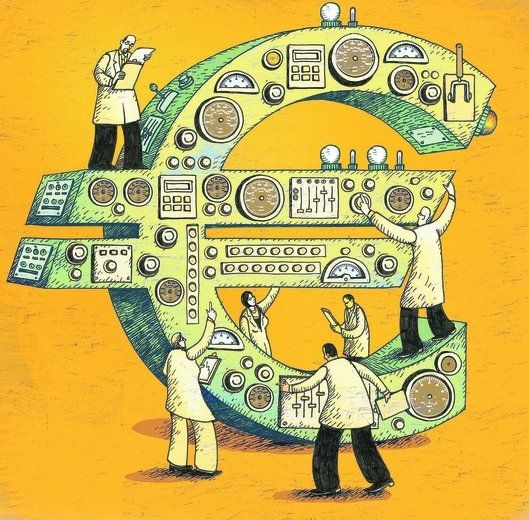 Wordt de verplichte afdracht 'a-la-Cyprus' ook in de rest van de eurozone voorbereid? Stapsgewijs worden we een cashloze samenleving ingevoerd waarin de overheid totale controle over ons heeft,zelfs over onze bankrekeningen. De angst dat de crisis in Cyprus zich over heel Europa verspreidt, groeit met de dag.
In Duitsland wil het parlement een eventuele bankrun meteen in de kiem smoren en werd een nieuwe wet aangenomen die telecomproviders verplicht om de pin- en pukcodes van hun klanten ter beschikking te stellen aan de overheid..!
Hiervoor wordt er een speciale elektronische interface opgezet, zodat de autoriteiten direct toegang krijgen tot alle bankrekeningen. Als kernland Duitsland al dermate extreme maatregelen wil nemen, kun je er donder op zeggen dat in andere landen van de eurozone hetzelfde wordt voorbereid. Over de hele wereld spraken talloze analisten hun verbazing en verbijstering uit over de Cypriotische 'bankroof' door de EU, de ECB en het IMF. Het toonde eens te meer aan dat de overheden zich in alle stilte toegang hebben verschaft tot vrijwel alle privé gegevens van burgers.
Inzage overheid in bankrekeningen
De Duitse overheid leidt de weg door nog een stap verder te gaan en zichzelf theoretisch de macht te geven op ieder gewenst moment in te grijpen in bankrekeningen. Een paar weken geleden nam de 'Commissie Binnenland' van de Bondsdag een wetsvoorstel aan dat telecom-providers verplicht om privé-informatie van hun klanten aan de overheid te geven en dat de bestaande bescherming van deze gegevens afbouwt. Dat betekent concreet dat politie en douane vanaf nu directe inzage krijgen in iedere gewenste bankrekening, ook als hier geen directe aanleiding toe zou bestaan..
Einde anonimiteit op het internet?
Bovendien maken de Duitsers de facto een einde aan de anonimiteit op het internet door wetshandhavers toestemming te geven de identiteit van internetgebruikers bij providers op te eisen, zelfs als deze slechts verdacht worden van een gering vergrijp, zoals bijvoorbeeld het illegaal downloaden. De geheime diensten hoeven hiervoor dus niet langer aan te tonen dat er sprake is van een 'concrete dreiging', zoals tot nu toe het geval was.
Het is niet te controleren of en wanneer pincodes en wachtwoorden van email accounts door providers aan de overheid worden gegeven. Hier is weliswaar nog de goedkeuring van een rechter voor nodig, maar dat is onder de nieuwe regeling slechts formaliteit. Het echte gevaar is de elektronische interface. Zodra deze is geïnstalleerd is een simpele aanpassing van de wet voldoende om de autoriteiten ongelimiteerde toegang tot de bankrekeningen van burgers te geven.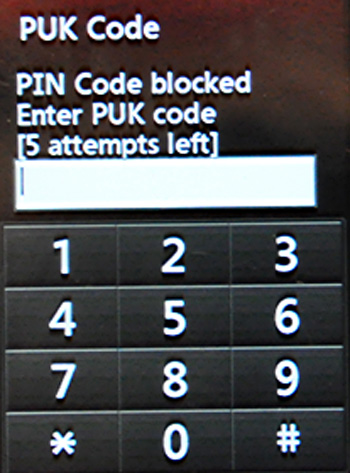 Bankrekeningen straks geplunderd voor nieuwe 'reddingen'?
Gezien de snel verergerende eurocrisis is het waarschijnlijk dat vergelijkbare maatregelen in alle eurolanden zullen worden doorgevoerd. Dat betekent dat als er nieuwe 'reddingen' van landen en banken nodig zijn, of het permanente ESM noodfonds uitgeput raakt, de politiek meteen een greep kan doen in de bankrekeningen van alle burgers in de eurozone. Met andere woorden: wat politici op dit moment ook beweren, ook in de rest van de eurozone wordt een verplichte afdracht 'à-la-Cyprus' voorbereid.
Totale controle door afschaffing cash geld
Om de totale controle over al het geld van de burgers te krijgen wordt cash geld stap voor stap afgeschaft, zodat u straks alleen nog maar elektronisch kunt betalen. In bijvoorbeeld Japan betaalt bijna iedereen inmiddels met zijn mobieltje. Hoe meer mensen elektronisch afrekenen en online bankieren, des te beter is dit voor de autoriteiten, die straks met één druk op de knop burgers totaal kunnen afsluiten van 'kopen-en-verkopen' en alle andere betalingen als zij u zelfs maar verdenken van een misstap of ongewenst gedrag.
In principe zullen burgers pas achteraf door de autoriteiten op de hoogte worden gesteld als hun gegevens door de autoriteiten zijn opgevraagd. Dit geldt ook voor personen die achter dynamische IP adressen werken. Door de nieuwe wet wordt het ministerie van Justitie in Duitsland omgevormd tot een soort FBI, die in de VS al langer onbeperkte toegang heeft tot alle online op te vragen privé gegevens van de Amerikaanse burgers.
* * *
x
Voor degenen die niet snappen wat zich afspeelt achter de schermen, bekijk de documentaire 'Thrive' eens. NU met Nederlandse ondertiteling!
In de eerste plaats staat 'Thrive' voor 'gedijen', maar er zit ook een betekenis in van 'streven naar'.. Beide betekenissen komen in deze film krachtig naar voren. THRIVE is een documentaire die de sluier oplicht van wat zich werkelijk afspeelt in onze wereld.
Door het geldsysteem naar boven te volgen, toont de documentaire aan, dat er een consolidatie van macht achter bijna ELK aspect van onze levens verborgen zit. De film toont oplossingen, bekrachtigt de kijker op ongeëvenaarde wijze en reikt moedige strategieën aan, die ons instrumenten in handen geven om onze levens én onze toekomst weer op te eisen..!
Bron:
http://www.wanttoknow.nl/economie/geld/duitsland-eist-pin-en-pukcodes-burgers-op/