Introductie:
Welkom bij de cursus wakker worden voor dummies. Mijn naam is Jacco Vasseur en ik ga u meenemen in de wondere wereld van de conspiraties en aanverwante alternatieve onderwerpen.
We worden namelijk al eeuwen voorgelogen en misleid door onze machthebbers. We hebben te maken met de firma list en bedrog die dagelijks zorgt voor verse leugens, misleiding en nieuwe wetten en regels om onze 'vrijheden' verder te beperken. We worden gebruikt, belachelijk gemaakt en voor de gek gehouden. Belangrijke informatie over onze afkomst en geschiedenis worden systematisch onderdrukt en tegengehouden. Er is totaal geen sprake van transparantie.
Het systeem zou er moeten zijn voor de mensen door de mensen. Het zou ons moeten ondersteunen in alles. Nu is het systeem ingericht om de 1% te dienen. Alles draait om het behoudt van grote corporaties. Zij hebben de meeste macht. De Nederlandse en andere overheden zijn geregistreerde bedrijven. De grote corporaties hebben door lobbyisten en andere tactieken de overheden geïnfiltreerd en hebben een paradijs
gecreëerd voor hunzelf. Er wordt alles gedaan dit paradijs te behouden. De burger is van onderschikt belang geworden.
Ik zelf was ooit ook onbewust en onwetend van de werkelijkheid. Ik ben inmiddels al weer 6 jaar 'wakker'.
Mijn reis is op 25 jarige leeftijd begonnen en heeft mij sindsdien vaak verbaast en geschokt. Ik ben in 2009 met dit blog begonnen. Sindsdien heb ik zeer veel onderwerpen gelezen, bekeken en gevolgd. Het resultaat is dat ik een veel completer beeld heb van het verleden, het heden en de toekomst dan school en het dagelijks leven mij ooit heeft kunnen bijbrengen. Het is verschrikkelijk om te weten en te zien hoe 90% van de wereld bevolking in het duister tast over alles wat onder hun neus gebeurd.
Ik heb zelf nog nooit een artikel van formaat geschreven. Ik ben altijd van mening geweest dat andere hier veel beter in zijn. Ik zie mijzelf ook meer als een doorgever van informatie. Zo is ook mijn blog ontstaan. Ik wil alleen zorgen dat bepaalde informatie meer bereik heeft door het te delen en op een andere plek te plaatsen. Dit stuk is mijn eerste echte eigen artikel. Ik schrijf dit artikel vanuit mijn eigen ervaring, mijn eigen reis van bewustwording.
In de wereld van het wakker worden wordt veel gesproken over 'going down the rabbit hole'. Je duikt een zwart duister gat in en je weet niet waar het uitkomt. Even visueel het effect van deze trip door middel van de alom bekende scene uit Alice in Wonderland ►
Mijn eigen reis is onder andere begonnen met de film Zeitgeist the Movie. Toen de tijd een zeer schokkende film voor mij persoonlijk. Ik wist helemaal niet dat we allemaal zo bedrogen werden! Het was een ware schok, ik was in een klap wakker geschud en wilde direct meer weten.
Als u de tijd heeft adviseer ik de films van de Zeitgeist te kijken. Onderstaand deel 1. Deze film laat u zelf nadenken en laat uzelf bepalen wat u als waarheid aanneemt. Het is een verzameling beelden en geluid om u aan het denken te zetten. Stel uzelf ervoor open en laat het over u heen komen en bepaal zelf wat u er uit haalt als waarheid:
Ook het boek 'Earths Forbiddden Secrets' heeft mij veel inzicht gegeven, voornamelijk over de mysteries van de oudheid. Onderstaande de link naar het gratis digitale boek. Een echte aanrader. Het is wel een Engels geschreven werk dus enig inzicht in de Engelse taal is een must.
http://thecrowhouse.com/projects.html
Voordat u verder gaat:
Ten eerste is het belangrijk aan te geven dat voor u verder gaat met lezen u uw
huidige referentie kaders moet loslaten. Veel informatie zal ver bij de voor u bekende werkelijkheid afstaan dat u het als fictie zal aandoen. Probeer er bij stil te staan dat wat u als fictie aandoet weldegelijk werkelijkheid kan zijn. Ik heb zelf deze reis ook meegemaakt en heb vaak gedacht, dit kan toch niet waar zijn?! Als uit verschillende bronnen vaak genoeg hetzelfde geluid komt kunt u niet ontkennen dat er een kern van waarheid achter moet zitten. Waar rook is is tenslotte vuur.
Ik moet u wel melden dat de exacte waarheid nooit definitief gegeven kan worden. Hard bewijs is waar veel mensen naar opzoek zijn. Het gekke is dat de gevestigde wetenschap en archeologie ook niet altijd werken met harde bewijzen en exacte waarheden maar juist met aannames, assumpties, theorieën en ideeën. Alleen worden deze gepresenteerd en verkocht als harde bewijzen terwijl er in veel gevallen totaal geen sprake van is.
Lees deze tekst daarom met een open geest en wees bereid buiten u referentiekaders
te treden en mee te filosoferen over de mogelijkheden, de vragen en de antwoorden die deze informatie u kan bieden.
Kritische denkers
Mensen die bij alles de vraag stellen, klopt dit? Is dit waar? Waarom wordt dit verteld? Zijn er andere bronnen die dit bevestigen of ontkrachten? Is dit onafhankelijk bepaald? Zit er hier iets of iemand achter? Worden we voorgelogen? Profiteert hier iemand van? Kan dit anders? Is dit het beste voor mij en mijn gezin? Is dit de waarheid? Zijn hier belangen bij? Wie verdient hier aan? Klopt het wel wat er gezegd wordt? Zijn deze personen te vertrouwen?
Deze mensen zijn kritische denkers!
Deze mensen
doen zelf onderzoek en nemen niets klakkeloos aan zonder zelf onderzoek gedaan te hebben. Zij laten zich geen rad voor de ogen draaien en zijn niet makkelijk te overtuigen door de gevestigde orde. Ze stellen veel vragen en als er geen antwoorden worden gegeven gaan ze er zelf naar opzoek naar de antwoorden. Momenteel zijn er van dit soort mensen nog te weinig. Mensen denken wel veel na, alleen als het op actualiteit, geschiedenis, wetenschap en archeologie en dergelijke onderwerpen aankomt dan wordt informatie klakkeloos aangenomen. De specialisten zullen wel gelijk hebben is de algemene gedachte. Mensen vandaag de dag zijn geconditioneerd alles te geloven wat de gevestigde orde meldt en dit is erg
zorgbarend. Op deze manier zijn in de loop der tijd verschillende dictaturen ontstaan.
Het leven van 80% van de wereld bevolking is zo ingedeeld dat er amper tijd is om vragen te stellen. Ons huidige maatschappij is zo gemaakt met een reden! De meeste mensen zijn door het huidige systeem verlamt, mak gemaakt en doodgeslagen, mensen hebben geen tijd en geen zin om opzoek te gaan naar de waarheid. Ze zitten veel liever thuis voor de buis. De meeste mensen zien de tv als de bron van informatie en entertainment. Mensen zijn
in de veronderstelling dat de waarheid op de tv altijd verteld wordt. Als u zou weten wat u allemaal voorgelogen wordt dan zou u en de rest van de bevolking in opstand komen of een revolutie starten.
De meeste mensen zijn voornamelijk bezig met de waan van de dag, werk, kinderen, boodschappen doen, sporten en dergelijke. Allemaal zaken die tijd kosten en dat allemaal naast een veertigurige werkweek. We zijn te druk om naast de dagelijkse zaken ook nog eens de journalist uit te hangen. Maar is dit wel zo?
Gaat het hier niet om pure perceptie? Als u in plaats van de tv of de krant eens kijkt op het internet voor het nieuws dat u interessant vind? U kunt dan verschillende bronnen bekijken en met elkaar vergelijken. Ga vooral op zoek naar burger journalisme. Mensen zoals u en ik die niet bewogen worden door belangen en andere externe factoren. Bent u dan niet veel beter geinformeerd? Nu is het nieuws eenzijdig en voornamelijk bepaald door het blok Amerika en Israel.
Veel mensen beseffen niet dat dat ook onze westerse media is doorspekt met propaganda.
Ik heb hiervoor een mooi voorbeeld. Noord Korea zien wij als het land wat volop propaganda gebruikt en dat is ook zeker zo maar ook zij zien wat er gebeurd in het westen terwijl het overgrote deel van de westerse bevolking dit absoluut niet ziet. Let op, onderstaande video is een lange zit. Toch ben ik van mening dat het veel waarheden bevat die de reguliere westerling niet weet of niet ziet.
In de huidige consumptie maatschappij zijn we geheel afgesneden van de werkelijkheid . We zijn gewoonweg afhankelijk gemaakt van de overheid en het bedrijfsleven. We krijgen net voldoende vrijheden om het idee te hebben dat we daadwerkelijk vrij zijn. Maar niets is minder waar. We hebben in het proces om hier te komen bijna alle kennis om te overleven verloren. We zijn zijn als bevolkingsgroep niet meer instaat voor ons eigen voedsel te zorgen. Grote delen van de bevolking weten niet hoe je een moestuin onderhoudt of een kip moet slachten, laat staan het te bereiden. Dit zou toch basis kennis moeten zijn voor iedereen! Of gaan we er massaal vanuit dat wij van supermarkten en overheden altijd gebruik kunnen maken om ons in deze basis behoefte te voorzien?
Ik ben van mening dat de basis begint op de basisschool, vandaar toch basis-school! Iedereen moet kennis hebben van de basis behoefte van de mens en moet hier in geoefend hebben. De basisschool is hier de perfecte plaats voor. Laat jonge kinderen zien hoe je water zuivert, groente en fruit verbouwt, kippen en kleinvee houdt. Natuurlijk in balans met natuur en omgeving dus op biologische wijze. Laat ze proeven hoe echte smaken zijn zonder pesticide en
additieven
. Zo kunnen ze zien en leren hoe een tomaat of komkommer er als plant uitziet en uitgroeit tot de vruch die we allemaal kennen. Zo leren ze ook dat natuurlijke kweek geen perfecte vormen en kleuren kent zoals de supermarkt ons wilt laten denken. Hetzelfde geld voor het houden van dieren. Weet waar je voeding vandaan komt en wat het offer is dat het dier en jij als persoon moet geven om het te kunnen eten. Een belangrijk deel hiervan is het respect voor de natuur en respect voor de directe leefomgeving. Hoe eerder je hiermee begint hoe beter!
Wat betreft het school systeem. Het huidige systeem is sowieso rot. We worden niet gecoacht op onze echte talenten, we worden gestuurd in de richting van het grote geld want geld is het belangrijkste doel van een carrière zeggen veel ouders en leraren. Dit kan toch nooit het doel zijn! Het doel is gelukkig en goed worden in het geen wat je graag doet. Je hobby als vak. Leraren en coaches moet sturen op talent en wat iemand echt leuk vind. Dit moet in een vroeg stadium al bepaald worden. K
inderen moeten al op jonge leeftijd een gerichte opleiding krijgen die past bij hun interesses, talenten en wensen. De eenheidssoep die nu gegeven wordt slaat kant nog wal en laat jongeren in de steek. Een goed voorbeeld van hoe het wel moet is het kijken naar de vakmensen van vroeger. Jong geleerd is oud gedaan is het spreekwoord. Vader leert zoon, dus leermeester en leerling opleiding. Dit stimuleert en biedt veel meer mogelijkheden vakbekwaam te worden zonder het hele schoolsysteem toe te passen waarin alleen maar tijd verloren gaat aan zaken die nooit meer gebruikt worden in je verdere leven. Ik wil het hier even bij laten betreffende het school systeem en mijn visie hierop.
Als we kijken naar het leven welke zaken zijn nu echt van belang? Sta eens stil bij deze vraag...
Nogmaals welke zaken zijn voor u echt van belang...? Sta hier eens en moment bij stil.

Laat ik u helpen. Laat werk en geld los. Stel u een maatschappij voor zonder geld. Wat is er dan voor u van belang? Wat heeft u nodig om gelukkig te zijn en om te overleven? En als we deze doortrekken. Wat hebben wij als mens of samenleving nodig om gelukkig te zijn en te overleven? Laat deze eens bezinken...
In dit artikel wordt u zoals eerder als is gebleken meegenomen in de wereld van de kritische denker. Mensen die overal vragen bij stellen, mensen die anders denken en proberen een verandering te veroorzaken. Noem het een rimpel op vlak water die ontstaat door een steen die in het water is gegooid. De rimpel kan zeer ver dragen en zorgt ervoor dat er andere rimpels ontstaan. Wel moet deze rimpel momentum krijgen! Hiervoor zijn mensen nodig die verandering willen, die de waarheid willen weten, die bereid zijn verandering te ondergaan en te ondersteunen. Mensen die openstaan voor nieuwe visies en nieuwe inzichten. Mensen die de huidige gang van zaken meer als zat zijn. Bent u zo'n mens?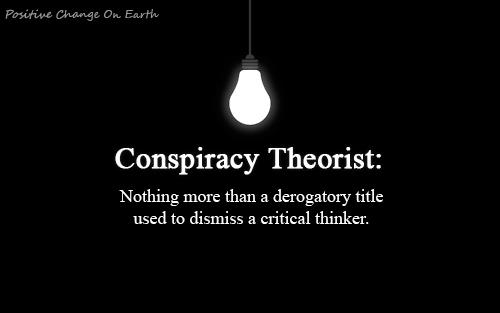 Ik zal u vertellen waarom juist vandaag de dag het kritisch denken essentieel is voor u welzijn en uw beeld van de huidige wereld situatie. U wordt namelijk over alles voorgelogen. Dit geld voor conflicten tussen landen, de staat van de economie, het effect van E-nummers in uw voeding. Maar het geld ook voor grote delen van de lesstof die u en uw kinderen hebben gekregen op school van basisschool tot universiteit. En uiteraard betreft het nog veel meer zaken. Als we alleen al kijken naar wat de klassieke volkeren hebben gebouwd, de technieken welke hiervoor nodig zijn, de organisatie, de gereedschappen, dan klopt er van de huidige verklaringen, die als waarheid overal zijn vastgelegd, helemaal niets. Ik kom hier nog uitgebreid op terug.
Met de komst van het internet is informatie voor iedereen vrij te verkrijgen. Dit heeft een klein percentage van de bevolking geactiveerd alternatieve nieuws- en informatiesites op te richten waarop alternatieve onderwerpen gedeeld en besproken worden. Deze alternatieve onderwerpen zijn zeer uiteenlopend.
Sommige onderwerpen zullen aanspreken andere niet. Feit is wel dat alles met elkaar verband houdt en samen een compleet beeld geeft.

De onderwerpen die in de alternatieve media terecht komen zijn vaak alleen maar de toppen van de ijsberg. Er valt alleen maar te speculeren en te filosoferen over wat er zich nog meer schuil houdt onder het water.
Het probleem met de huidige informatiemaatschappij is dat er zeer veel informatie propaganda is, verdraaid is, of gewoonweg niet waar is. Dit is vooral duidelijk via de mainstream media( tv, krant en radio). Via deze kanalen krijgt u voor het overgrote deel exact te horen wat men wil dat u hoort. Het beeld wat u van de wereld moet hebben wordt volledig bepaald en geschept via deze kanalen en vooral door de entiteiten die deze kanalen besturen. Als u zich hier bewust van wordt en u zichzelf hier van kan losmaken voelt u zich vrijer als ooit te voren.
U bent dan niet meer in de grip van de machthebbers. Onbewust zijn grote delen van de bevolking dit namelijk wel. Mensen scheppen hun beeld op basis van nieuws via deze kanalen. Dit terwijl nieuws via deze kanalen juist niet objectief is.
Deze Duitse journalist klapte onlangs uit de school over de manier waarop de MSM werkt en hoe we met zijn allen massaal bedrogen worden.
Door eigen journalist te spelen en zelf op zoek te gaan naar antwoorden bent u in staat bewuste en overwogen keuzes te maken omdat u simpel weg weet waar u het over heeft. U heeft dan zelf via verschillende bronnen geverifieerd hoe het zit. U kunt betere inschattingen en beoordelingen maken over spelende conflicten en onderwerpen die de revue passeren. Van gezondheid tot geschiedenis en alles wat er tussen in ligt!
In de USA
Gelukkig is er al enige tijd een opmars gaande van mensen die de oude media verlaten en zich volledig richten

op de alternatieve media. Binnen de alternatieve media
zijn mensen al meer als een decennia bezig met het verspreiden van informatie en ervaringen.
Denk bij de alternatieve media voornamelijk aan websites, forums en publieke video en radio kanalen. Er zijn ook genoeg schrijvers die dit al veel langer doen door middel van het schrijven van boeken. Dit zijn uiteraard de echte pioniers op het gebied van de alternatieve informatie. Ook zij zullen aan bod komen omdat er ook genoeg oudere en nieuwe boeken zijn die zeer de moeite waard zijn om te lezen.

De reden dat alternatieve informatie nauwelijks op tv, krant of radio verteld wordt heeft alles te maken met de controle op deze kanalen. Geen enkele zelf respecterende journalist durft zich objectief te wagen aan de alternatieve onderwerpen met vrees voor zijn baan. Deze doctrine is keurig opgeworpen door de machthebbers en is een duidelijk staaltje spierballen vertoon vanuit de schaduw. Over de loop der jaren zijn nagenoeg alle onderwerpen taboe geworden voor de gevestigde journalistiek. Het ontbreken van deze onderwerpen heeft er voor gezorgd dat veel mensen vandaag de dag deze onderwerpen zien als belachelijk, onwaar, raar, vreemd, fantasie, fictie e.d. De massa doet nu precies wat de machthebbers voor ogen hadden met deze doctrine. Gevolg is dat bijna niemand zijn vingers aan deze onderwerpen durft te branden met angst om uitgemaakt te worden voor alluhoedje of geitenwollensokken drager. De wil van de elite is onbewust deel geworden van de denkwijze van de massa door jaren lange indoctrinatie en conditionering. Hoe slim is dat!

Veel informatie wordt dus niet kritisch meer bekeken of onderzocht door het huidige journalisten. Terwijl deze onderwerpen vaak juist wel van groot belang zijn. Het laat mensen buiten de gezette kaders denken, hierdoor ontstaan nieuwe inzichten en nieuwe inzichten leiden vaak tot nieuwe gedachtestromen, die leiden tot nieuwe uitvindingen, nieuwe ontdekkingen en veranderingen. Iedereen zou vrij moeten zijn om alle informatie te kunnen inzien. De informatie moet dan wel gepresenteerd worden zoals het werkelijk is. Geen leugens, geen propaganda, geen belangen gewoon de waarheid zonder toevoegingen. En als we iets niet zeker weten moet dit aangegeven worden en niet als waarheid gepresenteerd worden. Het is hierbij van essentieel belang dat overheden, corporaties en mensen met kennis volledige openheid geven. Hier is helaas weinig ruimte voor in de westerse maatschappij van de afgelopen 100 jaar. Dit terwijl in de 19e en 18e eeuw nog wel veel werd gespeculeerd en gefilosofeerd over de onderwerpen die nu taboe zijn.
Het negeren van de informatie uit de alternatieve hoek door de gevestigde journalistiek, wetenschap, archeologie en andere takken van sport geeft aan hoe star en stug er wordt vastgehouden aan het huidige paradigma. Niets mag dit paradigma omver werpen. Er zijn kaders opgesteld en iedereen die hierbinnen werkt heeft grote kans op acceptatie van zijn werk. Zodra iemand buiten de gestelde kaders treed bijvoorbeeld door te beargumenteren dat grote piramide van Cheops minimaal 10.000 jaar oud is wordt hij belachelijk gemaakt. Zo'n uitspraak zal tegen zeer veel tegenstand lopen ongeacht hoe goed de argumenten zijn. Het zou er namelijk wel eens voor kunnen zorgen dat alle huidige theorieën en dateringen niet meer kloppen. Hier is uiteraard veel te lang en hard voor gewerkt. Er wordt door de
gevestigde egyptologie
geen andere theorie of opvatting geaccepteerd als het niet binnen de gestelde kaders past welke de afgelopen 150 jaar door gevestigde egyptologen is opgesteld. Uiteraard moet het altijd kunnen dat opvattingen veranderen naar mate er meer onderzocht is en we meer inzichten hebben. Helaas is niets minder waar! Belangrijke punten die worden aangedragen worden genegeerd. Er wordt zelfs in veel gevallen geen tegen onderzoek gedaan. De persoon die wel kritisch onderzoek heeft gedaan en andere conclusies maakt wordt belachelijk gemaakt en wordt binnen de gevestigde orde uitgekotst, dit is toch schandelijk! We willen toch vooruitgang, progressie. Van de geschiedenis en de leerweg van onze voorvaderen kunnen we juist veel leren. Als blijkt dat we vroeger veel vader waren dan nu wordt toegegeven wat zegt dat dan over onze voorvaderen en wat zegt dat dan over ons nu?
De mensen die zich bezig houden met deze alternatieve informatiestromen staan zoals eerder aangegeven bekend als mensen die wakker zijn. Zij zijn namelijk bekend met informatie die het gros van de populatie niet weet, niet wil weten of niet wil geloven. Vaak worden deze mensen met disrespect of spot behandeld omdat zij de vreemde eend in de bijt zijn. Een alluhoedje om Geenstijl nog eens aan te halen. Het is mij al vaak genoeg gebeurd dat ik wordt uitgelachen omdat ik openlijk aangeef in buitenaards leven te geloven of dat ik zeker weet dat er geen islamitische terroristen de plannen hebben bedacht voor 9/11.
Gelukkig zien steeds meer mensen in dat we bedonderd en belazerd worden op alle vlakken. Als wij als mens, in de breedste zin van het woord verder willen groeien, de huidige consumptie maatschappij willen overstijgen, dienen wij onze handen in een te slaan, ons niet te laten verdelen (http://en.wikipedia.org/wiki/Divide_and_rule) zoals al jaar en dag de tactiek is van de 1% - de wereld elite. We moeten terug naar samenleven en samen doen.
De groep vroege alternatieve pioniers en de latere en aanwas zijn dus de mensen die de bewustwording trend hebben gestart.
Er zijn een handje vol mensen die twee eeuwen geleden ook al bewust waren alleen konden zij niet het complete plaatje krijgen door het ontbreken van het internet. Hier zijn wij vandaag de dag als gewone burger mee gezegend de vraag is hoe lang nog? Als de 1% had geweten dat de bewustwording van de populatie het gevolg zou zijn van het vrije internet zou het internet nooit publiekelijk zijn gemaakt. Nu wordt er alles aan gedaan om deze recht in te dammen en uiteindelijk af te pakken. Gelukkig zal dit geen makkelijker klus worden. We zien vormen van deze indamming al in de vorm van censuur op Facebook, Google en Twitter, een slechte zaak voor de vrijheid van informatie en meningsuiting.

Helaas zijn veel mensen in de huidige maatschappij niet in de gelegenheid of krijgen niet de juiste duw in de goede richting dat ze bij deze alternatieve informatie terecht komen. Ook missen veel mensen de interesse om de waarheid te achterhalen. Ook zorgt de huidige maatschappij ervoor dat zich bijna niet uit durft te spreken over de alternatieve denkwijze. Dit terwijl veel van deze informatie zeer essentieel is voor een gezond en geïnformeerd bestaan voor uzelf en uw dierbare. Ook is veel van deze informatie zeer belangrijk om een compleet beeld te hebben van de mens, haar afkomst, haar toekomst en de uitdagingen die ons te wachten staan als soort. Als iedereen deze informatie zou weten waren we allemaal niet zo gesloten en zou het filosoferen weer een mooie plek krijgen binnen onze samenleving.
We verdienen als mens de volledige vrijheid. Wij zouden moeten kunnen doen wat ons hart begeert. Uiteraard wel volgens de normen en waarden van een goed mens, maar dit lijkt mij duidelijk. Deze normen en waarden zijn universeel. Iedereen wordt vrij geboren alleen direct na de geboorte verander je in een nummer en wordt je klaar gestoomd om heel je leven te werken. Is dit waar we al die duizenden jaren naar toe hebben gewerkt? Om een zeer select groepje mensen de mogelijkheid te geven te doen wat zij willen op deze grote blauwe speeltuin? En wij maar moeten werken en leiden onder het beleid wat zij uitstippelen? Vergis u niet, dit proces van macht speelt alle duizenden jaren. Alleen de laatste paar honderd jaar worden zaken echt uitgekristalliseerd en zichtbaar toegepast. De zichtbaarheid van dit beleid is mede mogelijk door de komst van de informatie maatschappij, dit goed mogen we nooit verliezen zolang de strijd voortduurt!
Het bijzondere is dat we het met zijn allen accepteren dat de oneerlijke verdeling van welvaart normaal is. Dit is niet normaal. Er is zoveel welvaart dat als we het eerlijk zouden verdelen over alle wereld burgers iedereen miljonair zou zijn! Dus de verdeling van welvaart is onder geen bedwing normaal!
Het slimme van de machthebbers is dat het huidige systeem van klasse ons afhankelijk maakt. Deze afhankelijkheid is
normaal gemaakt door jaren lange conditionering. Een laboratoriumrat overleeft ook niet in de natuur. Dit geld ook voor grotendelen van de populatie. Wij zijn dus geconditioneerd afhankelijk te zijn. Veel mensen denken dat er het beste met ons voor is. Als je de waarheid leert zal je zien dat dit niet het geval is. Mensen denken ook dat de massa machteloos is maar het tegenovergestelde is de waarheid. De kracht zit namelijk in aantallen. Het sneeuwbal effect is nodig, steeds meer aanwas van mensen die zich los wrikken van het huidige paradigma. De film The Matrix is hier een prachtig voorbeeld van en toont op een sublieme manier de keuze voor wakker worden of blijven slapen. Om wakker te worden is wel de nodige kennis en bewustwording nodig want zonder kennis en bewustwording zijn we machteloos.

Het is juist om deze reden, het verkrijgen en vergaren van kennis dat dit artikel geschreven is. Het zet aan tot nader onderzoek, het prikkelt, het beweegt, en geeft stof tot denken voor de mens die zijn reis begint met wakker worden.
Ben jij ook van mening dat ieder mens toegang moet hebben tot de absolute waarheid?
De waarheid van het bestaan, het welzijn, het leven, het universum.... de waarheid over alles!
Ben jij ook van mening dat iedereen vrij moet zijn, vrij in de ruimste zin van het woord. De aarde is geen bezit, haar grond om deze reden ook niet. Hoe kan het dan dat we toch gevangen zijn op deze blauwe bol?
Wakker worden gaat om het losbreken van de geest van een voorgeprogrammeerde set condities. Deze condities zijn zo ingebakken in onze hersenen door de huidige werking van de maatschappij waardoor het losbreken ervan lastig is. Vrije denkers hebben het altijd zwaar gehad kijk naar Leonardo Da Vinci, Michael Angelo, Socrates, Galileo Galilei en vele andere. Zij zijn allemaal op een gegeven moment vervolgt, veroordeeld of vermoord omdat zij onorthodoxe ideeën hadden voor hun tijd. Uiteraard geld vervolging voor ons in mindere maten maar het feit dat het maatschappelijk niet geaccepteerd is je bezig te houden met alternatieve kennis en je hierdoor in een hoek wordt geplaatst is natuurlijk belachelijk. Overigens zijn er wel mensen binnen het alternatieve circuit die worden vervolgt. Dit gebeurd door deze personen te bedreigen of gewoonweg om te leggen. Ook wordt door middel van dreiging door advocaten of andere financiële druk geprobeerd mensen te stoppen. Er wordt in ieder geval niets geschuwd om mensen de mond te snoeren als zij voldoende volgers of bereik krijgen.
Laat dit u absoluut niet tegenhouden want dit is juist wat men wilt. Angst voor vervolging en ridiculisering!
Hoe meer mensen er aanhaken hoe kleiner het effect wordt van deze pesterijen. Wees daarom niet bang en vecht voor vrijheid van informatie, vrijheid van lichaam en van geest, vrijheid in de ruimste zin van het woord!
Er zullen nog een hoop verschillende onderwerpen volgen die nu nog in de maak zijn. Om u honger voor alternatieve informatie alvast te kunnen botvieren kunt u eens een kijkje nemen in de geschiedenis van mijn blog waar voldoende interessante artikelen staan.
Hieronder zal ik u alvast voorzien in een aantal zeer interessante sites. Ik zal een verdeling maken in Engelstalig en Nederlandstalig.
N
ederlandstalig:
En er is nog veel meer!
Engelstalig:
Het gehele bovenstaande werk is een work in progress. Aanvullingen volgen. Graag verneem ik uw feedback of gedachten bij deze tekst.
Tips en eventuele aanvullingen zijn altijd welkom!
Het is iedereen vrij dit artikel te kopiëren, te delen en te verspreiden, graag zelfs! Graag wel deze link als bronvermelding erbij zetten. Bedankt!
Het onderstaande is werk wat nog verder uitgewerkt en uitgediept gaat worden. Er zullen nog veel meer hoofdonderwerpen aan toegevoegd worden. Ook de teksten zijn nog niet goed nagelopen en gecontroleerd. Dit neemt niet weg dat u het alvast mag bekijken.
De waarheid over buitenaards leven en de interactie met de mensheid, nu en toen:
Alex Collier. Contactee met Adromeda. Zeer
Seminal lecture by Lloyd Pye on our origins and enslavement as a species. Strongly recommended presentation.
Gezondheid en voeding
In dit hoofdstuk wil ik verschillende artikelen, links en andere interessante info bundelen om u een goed beeld te scheppen van de huidige voedings- en farmaceutische industrie. Verder wil ik ingaan op natuurgeneeskunde, homeopathie en gezondheid in zijn breedste vorm. Veel mensen weten namelijk niet wat echt gezond leven is. Het betekent voornamelijk aandacht besteden aan wat je eet(waar komt het vandaan, wat zit er in, hoe is het bewerkt etc.) en wat je lichaam nodig heeft om optimaal te functioneren(welke stoffen zijn goed en welke absoluut niet en hoe vul je deze aan op een natuurlijke manier). Je bent ten slotte wat je eet! Er zullen veel verschillende onderwerpen kort de revue passeren aangevuld met links en filmpjes. Ik ga hier voornamelijk voor korte verwijzingen van de vele onderwerpen waar je naar eigen wil op door kan klikken.
De een zijn weg naar de dood is de ander zijn brood
De
farmaceutische
industrie kan natuurlijke geneesmiddelen niet patenteren en kan er om deze reden ook geen geld aan verdienen. Moderne genezing(medicijnen, ziekenhuizen etc.) is gebaseerd op winst maken. Dit is aan alles terug te zien en is in beginsel fout. Geneeskunde zou het beste met de mens voor moeten hebben. We zouden alles in werking moeten stellen niet het symptoom te bestrijden maar de oorzaak. Iets waar vaak geen aandacht aan besteed wordt in de moderne geneeskunde.
Waarom wordt er zoveel moeite gestoken in het ontwikkelen van dure synthetische medicijnen als er gewoon een natuurlijk middel beschikbaar is wat veel beter is voor u welzijn.
Neem de lobby van de farmaceutische industrie binnen de politiek en op kleinere schaal bij huisartsen en andere praktijken. Ze bieden hoge bedragen en andere financiële voordelen als er gekozen wordt voor een bepaald merk medicijn. Hierbij wordt vaak niet gekeken naar de beste keus maar het bedrijf wat het meeste financiële voordeel biedt. Hiernaast zorgen deze lobby's op politiek niveau ervoor dat zaken als natuurgeneeskunde, homeopathie en andere alternatieve geneeswijze in een kwaad daglicht worden gesteld. Er worden momenteel pogingen gewaagd door de huidige minister van volksgezondheid Edith Schippers om homeopathie te verbieden(https://www.wanttoknow.nl/gezondheid/edith-schippers-homeopathie-bewijs-heilzame-werking/comment-page-1/ en http://www.ortho.nl/orthomoleculair-blog/nieuws/2012/homeopathie-met-wie-heeft-schippers-gepraat/). Ook lopen er nu pogingen de aanleg van eigen moestuin met biologische producten te verbieden(http://www.eerlijkvoedsel.com/artikelen/27-de-moestuin-wordt-verboden). Het is duidelijk dat er van alles wordt geprobeerd de gezondheid van het volk te ondermijnen. Wij moeten dit niet pikken!
Zie ook de video Big Bucks, Big Pharma te zien via de volgende link: http://www.democracynow.org/2007/1/19/big_bucks_big_pharma_marketing_disease
http://www.wanttoknow.nl/gezondheid/ook-de-berichtgeving-over-ritalin-is-zorgwekkend/
Genetisch gemodificeerde gewassen(GMO's)
Zie bijvoorbeeld de poging van Monsanto en andere GMO aanbieders een patent te krijgen op alle zaden. Dit betekent een patent op voedsel in de breedste zin van het woord! Lang leven het internet want door volksopstand via avaaz: http://www.avaaz.org/nl/ en andere organisaties met burger slagkracht zijn deze monopolies deels geblokkeerd. Toch blijven deze bedrijven een gevaar voor de volksgezondheid, de voedingsindustrie, de veestapel en de natuurlijke balans van de planeet. Zie onderstaande links:
Wetenschappelijk onderzoek over GMO's:
- http://yoursscientifically.blogspot.nl/2011/12/evidence-of-cross-kingdom-regulation.html
- http://www.nature.com/cr/journal/v22/n1/full/cr2011158a.html
Over Monsanto:
- http://www.naturalnews.com/037289_monsanto_corporations_ethics.html#
Welke GMO bedrijven zijn er?
- http://www.biofortified.org/resources/genetic-engineering-companies/
Gelukkig leeft dit onderwerp ook steeds meer onder de boeren!
- https://www.wanttoknow.nl/gezondheid/steeds-meer-boeren-mijden-gmo-om/
Veel GMO's worden gebruikt voor het voeren van de veestapel. Dit zorgt ervoor dat mensen indirect de slechte stoffen binnenkrijgen die via het veevoer worden toegediend. Slecht voor het dier en slecht voor de mens. Zie: http://www.boerderij.nl/Home/Blogs/2013/9/Dierenleed-door-GMO-voer-1358488W/
Het 'voedingscentrum'...
De onlangs gemaakte uitspraken van het voedingscentrum dragen absoluut niet bij aan de beeldvorming van het pad dat de overheid is ingeslagen zie hiervoor: http://www.biojournaal.nl/artikel/15204/Giel-Beelen-Ongelooflijk-dat-Voedingscentrum-het-opneemt-voor-E-nummers en zie ook: http://missnatural.nl/het-voedingscentrum-ontkent-het-bestaan-van-superfoods/
Ik adviseer onderstaand filmpje te beluisteren waarin te horen is dat het voedingscentrum live in de uitzending bij Giel Beelen uitspreekt dat E-nummers niet schadelijk zijn voor de gezondheid. Ze verschuilen zich achter het feit dat het Europees is goedgekeurd. Dit kan uiteraard wel zijn maar ook hier spelen belangen van veel bedrijven en organisaties een grote rol. Zij hebben tenslotte baat bij deze uitspraken. Niet voor niets bevatten het overgrote deel van de voedingsproducten in de schappen E-nummers, smaakversterkers, kleurstoffen en andere chemische toevoegingen. Zo blijven de producten lang goed en hoeven deze grote bedrijven zich geen zorgen te maken over verlies van kapitaal. Hieruit blijkt dat de gezondheid van de mens ondergeschikt is aan winst.
)
Het zou algemeen bekend moeten zijn dat biologische producten en producten zonder E-nummers, smaakversterkers, kleurstoffen en andere chemische toevoegingen veel beter zijn voor het lichaam want het betreffen pure producten zoals de natuur het bedoeld heeft. Zoals het oude Nederlandse spreekwoord zegt: "Beter voorkomen dan genezen". Door het aantal schadelijke gifstoffen wat men inneemt te beperken of geheel uit te bannen functioneert het lichaam beter en voelt men zich gezonder, vrolijker, fitter en is de kans op welvaart ziektes vele malen kleiner. Wat betreft biologisch is het belangrijk aan te stippen dat er geen gebruik wordt gemaakt van chemische pesticide en gifstoffen. Ik adviseer onderstaand artikel te lezen over biologisch eten:
- http://mens-en-gezondheid.infonu.nl/gezonde-voeding/99050-10-redenen-waarom-biologisch-eten-beter-is.html
http://www.ahealthylife.nl/voedingscentrum-pakt-kleine-blogs-genadeloos-aan/
Suiker en zoetstoffen de killers van de 20 en 21 eeuw
Suiker en andere zoetstoffen worden de afgelopen eeuw veelvuldig en in grote hoeveelheden toegevoegd aan ons voedsel. Suikers en zoetstoffen zorgen ervoor dat er door het lichaam insuline wordt aangemaakt wat zorgt voor bloedsuiker schommelingen welke een negatief effect heeft op het lichaam. Het lichaam reageert hetzelfde op zoetstoffen als op suiker. Alleen bij zoetstoffen zijn er geen koolhydraten aanwezig. waardoor... Veel zoetstoffen zijn daarbij veel slechter dan suiker. Als je dan toch zoetigheid wilt gebruiken kies dan een onbewerkte vorm van suiker bijvoorbeeld rietsuiker, oerzoet, honing of groene stevia. Inmiddels weet iedereen dat aspartaam erg slecht is voor de gezondheid. Aspartaam(http://www.aspartaam.nl/) en andere zoetstoffen zitten voornamelijk in light producten. Deze producten zijn eigenlijk helemaal niet light want deze stoffen zorgen ervoor dat je lichaam dezelfde reactie geeft als suiker, dus omzetting in vet. Er zijn dus helemaal geen goede gevolgen door het gebruiken van deze zogenaamde light producten. Het is gewoon een vorm van bedrog door de voedingsindustrie, marketing voor goed gelovende burgers!
Veel welvaarts- ziektes ontstaan door overmatig gebruik van suiker. Zie: http://www.wanttoknow.nl/hoofdartikelen/suiker-is-vergif/. Door veel minder of geheel geen suiker te gebruiken neemt je lichaam veel beter vitamines en mineralen op. Ook is je bloedsuiker spiegel veel stabiler en heb je geen last meer van bloedsuikerspiegel schommelingen. Daarbij voorkom je dat je snel dik wordt of op latere leeftijd diabetes / suikerziekte ontwikkeld.
http://www.spiritofhealthkc.com/portfolio/sugar-the-sweet-and-silent-killer/
http://www.alternet.org/food/surprising-truth-about-wheat-carbs-and-sugar-your-brains-silent-killers

Cannabis, Cannabisolie en aanverwante het wondermiddel der natuur
http://www.thestar.com/business/tech_news/2008/11/27/2700yearold_marijuana_found_in_chinese_tomb.html
http://www.indyweedia.com/cannabisarchaeology.htm
http://environment.about.com/od/greenlivingdesign/a/hemp.htm
http://www.activistpost.com/2013/04/is-hemp-miracle-plant-that-can-save.html
http://www.wanttoknow.nl/gezondheid/hennepolie-geneest-kanker-bewijs-telkens-geleverd/
http://www.rollingstoned.nl/blije-vaginas-met-cannabisolie/
http://www.rollingstoned.nl/zo-maak-je-veilig-medicinale-cannabisolie/
De links uit dit stuk en de reacties verwerken!
http://www.visionair.nl/politiek-en-maatschappij/geopolitiek/de-oorlog-die-we-niet-zien/
http://www.ncbi.nlm.nih.gov/pmc/articles/PMC1576089
http://www.ncbi.nlm.nih.gov/pubmed/20090845
http://www.ncbi.nlm.nih.gov/pubmed/616322
http://www.ncbi.nlm.nih.gov/pubmed/14640910
http://www.ncbi.nlm.nih.gov/pubmed/19480992
http://www.ncbi.nlm.nih.gov/pubmed/15275820
http://www.ncbi.nlm.nih.gov/pubmed/15638794
http://www.ncbi.nlm.nih.gov/pubmed/16818650
http://www.ncbi.nlm.nih.gov/pubmed/17952650
http://www.ncbi.nlm.nih.gov/pubmed/20307616
http://www.ncbi.nlm.nih.gov/pubmed/16616335
http://www.ncbi.nlm.nih.gov/pubmed/16624285
http://www.ncbi.nlm.nih.gov/pubmed/10700234
http://www.ncbi.nlm.nih.gov/pubmed/17675107
http://www.ncbi.nlm.nih.gov/pubmed/14617682
http://www.ncbi.nlm.nih.gov/pubmed/17342320
http://www.ncbi.nlm.nih.gov/pubmed/16893424
http://www.ncbi.nlm.nih.gov/pubmed/15026328
Cannabis Cures Colorectal Cancer
http://www.ncbi.nlm.nih.gov/pubmed/22231745
http://www.ncbi.nlm.nih.gov/pubmed/17583570
Cannabis Cures Uterine, Testicular, and Pancreatic Cancers
http://www.cancer.gov/.../cannabis/healthprofessional/page4
Cannabis-derived substances in cancer therapy and anti-tumour properties.
http://www.ncbi.nlm.nih.gov/pubmed/20925645
Cannabis Cures Brain Cancer
http://www.ncbi.nlm.nih.gov/pubmed/11479216
Cannabis Cures Mouth and Throat Cancer
http://www.ncbi.nlm.nih.gov/pubmed/20516734
Cannabis Cures Breast Cancer
http://www.ncbi.nlm.nih.gov/pubmed/20859676
http://www.ncbi.nlm.nih.gov/pubmed/18025276
http://www.ncbi.nlm.nih.gov/pubmed/21915267
http://www.ncbi.nlm.nih.gov/pubmed/22776349
http://www.ncbi.nlm.nih.gov/pubmed/18454173
http://www.ncbi.nlm.nih.gov/pubmed/16728591
http://www.ncbi.nlm.nih.gov/pubmed/9653194
Cannabis Cures Lung Cancer
http://www.ncbi.nlm.nih.gov/pubmed/22198381?dopt=Abstract
http://www.ncbi.nlm.nih.gov/pubmed/21097714?dopt=Abstract
Cannabis Cures Prostate Cancer
http://www.ncbi.nlm.nih.gov/pubmed/12746841?dopt=Abstract
http://www.ncbi.nlm.nih.gov/pmc/articles/PMC3339795/...
http://www.ncbi.nlm.nih.gov/pubmed/22594963
http://www.ncbi.nlm.nih.gov/pubmed/15753356
http://www.ncbi.nlm.nih.gov/pubmed/10570948
http://www.ncbi.nlm.nih.gov/pubmed/19690545
Cannabis Cures Blood Cancer
http://www.ncbi.nlm.nih.gov/pubmed/12091357
http://www.ncbi.nlm.nih.gov/pubmed/16908594
Cannabis Cures Skin Cancer
http://www.ncbi.nlm.nih.gov/pubmed/12511587
http://www.ncbi.nlm.nih.gov/pubmed/19608284
Cannabis Cures Liver Cancer
http://www.ncbi.nlm.nih.gov/pubmed/21475304
Cannabis Cures Cancer in General
http://www.ncbi.nlm.nih.gov/pubmed/12514108
http://www.ncbi.nlm.nih.gov/pubmed/15313899
http://www.ncbi.nlm.nih.gov/pubmed/20053780
http://www.ncbi.nlm.nih.gov/pubmed/18199524
http://www.ncbi.nlm.nih.gov/pubmed/19589225
http://www.ncbi.nlm.nih.gov/pubmed/12182964
http://www.ncbi.nlm.nih.gov/pubmed/19442435
http://www.ncbi.nlm.nih.gov/pubmed/12723496
http://www.ncbi.nlm.nih.gov/pubmed/16250836
http://www.ncbi.nlm.nih.gov/pubmed/17237277
Cannabinoids in intestinal inflammation and cancer:
www.ncbi.nlm.nih.gov/pubmed/19442536...
Cannabis use and cancer of the head and neck: Case-control study:
www.ncbi.nlm.nih.gov/pmc/articles/PMC2277494
Cannabis THC at high doses in area, inhibits cholangiocarcinoma cancer:
www.ncbi.nlm.nih.gov/pubmed/19916793...
Targeting CB2 cannabinoid receptors as a novel therapy to treat malignant lymphoblastic disease
http://www.ncbi.nlm.nih.gov/pubmed/21115947
marijuana kills cancer cells
http://www.ncbi.nlm.nih.gov/pubmed/17952650
http://www.ncbi.nlm.nih.gov/pubmed/16835997
http://cancer.gov/.../cam/cannabis/healthprofessional/page4
Cannabis Treatment in Leukemia
http://www.ncbi.nlm.nih.gov/pubmed/15978942
http://www.ncbi.nlm.nih.gov/pubmed/16754784
http://www.ncbi.nlm.nih.gov/pubmed/15454482
http://www.ncbi.nlm.nih.gov/pubmed/16139274
http://www.ncbi.nlm.nih.gov/pubmed/14692532
Cannabinoids and the immune system.
http://www.ncbi.nlm.nih.gov/pubmed/11854771
http://www.ncbi.nlm.nih.gov/pubmed/12052046
Cannibas partially/fully induced cell death in Cancer
http://www.ncbi.nlm.nih.gov/pubmed/12130702
http://www.ncbi.nlm.nih.gov/pubmed/19457575
http://www.ncbi.nlm.nih.gov/pubmed/18615640
http://www.ncbi.nlm.nih.gov/pubmed/17931597
http://www.ncbi.nlm.nih.gov/pubmed/18438336
http://www.ncbi.nlm.nih.gov/pubmed/19916793
http://www.ncbi.nlm.nih.gov/pubmed/18387516
http://www.ncbi.nlm.nih.gov/pubmed/15453094
http://www.ncbi.nlm.nih.gov/pubmed/19229996
http://www.ncbi.nlm.nih.gov/pubmed/9771884
http://www.ncbi.nlm.nih.gov/pubmed/18339876
http://www.ncbi.nlm.nih.gov/pubmed/12133838
http://www.ncbi.nlm.nih.gov/pubmed/16596790
http://www.ncbi.nlm.nih.gov/pubmed/11269508
http://www.ncbi.nlm.nih.gov/pubmed/15958274
http://www.ncbi.nlm.nih.gov/pubmed/19425170
http://www.ncbi.nlm.nih.gov/pubmed/17202146
http://www.ncbi.nlm.nih.gov/pubmed/11903061
http://www.ncbi.nlm.nih.gov/pubmed/15451022
http://www.ncbi.nlm.nih.gov/pubmed/20336665
http://www.ncbi.nlm.nih.gov/pubmed/19394652
http://www.ncbi.nlm.nih.gov/pubmed/11106791
http://www.ncbi.nlm.nih.gov/pubmed/19189659
http://www.ncbi.nlm.nih.gov/pubmed/16500647
http://www.ncbi.nlm.nih.gov/pubmed/19539619
http://www.ncbi.nlm.nih.gov/pubmed/19059457
http://www.ncbi.nlm.nih.gov/pubmed/16909207
http://www.ncbi.nlm.nih.gov/pubmed/18088200
http://www.ncbi.nlm.nih.gov/pubmed/10913156
http://www.ncbi.nlm.nih.gov/pubmed/18354058
http://www.ncbi.nlm.nih.gov/pubmed/19189054
http://www.ncbi.nlm.nih.gov/pubmed/17934890
http://www.ncbi.nlm.nih.gov/pubmed/16571653
http://www.ncbi.nlm.nih.gov/pubmed/19889794
http://www.ncbi.nlm.nih.gov/pubmed/15361550
Cannabis treatment of translocation-positive rhabdomyosarcoma
http://www.ncbi.nlm.nih.gov/pubmed/19509271
Cannabis Induces apoptosis of uterine cervix cancer cells
http://www.ncbi.nlm.nih.gov/pubmed/15047233
Cannabis treatment in lymphoma
http://www.ncbi.nlm.nih.gov/pubmed/18546271
http://www.ncbi.nlm.nih.gov/pubmed/16936228
http://www.ncbi.nlm.nih.gov/pubmed/16337199
http://www.ncbi.nlm.nih.gov/pubmed/19609004
Cannabis kills cancer cells
http://www.ncbi.nlm.nih.gov/pubmed/16818634
http://www.ncbi.nlm.nih.gov/pubmed/12648025
Cannabis regulator of Neural Cell Development
http://www.ncbi.nlm.nih.gov/pubmed/16787257
Cannabis treatment of Melanoma
http://www.ncbi.nlm.nih.gov/pubmed/17065222
Cannabis treatment for Thyroid Carcinoma
http://www.ncbi.nlm.nih.gov/pubmed/18197164
Cannabis treatment in Colon Cancer
http://www.ncbi.nlm.nih.gov/pubmed/18938775
http://www.ncbi.nlm.nih.gov/pubmed/19047095
Cannabinoids in intestinal inflammation and cancer.
http://www.ncbi.nlm.nih.gov/pubmed/19442536
Cannabinoids in health and disease
http://www.ncbi.nlm.nih.gov/pubmed/18286801
Cannabis a neuroprotective after brain injury
http://www.ncbi.nlm.nih.gov/pubmed/11586361
Cannabis inhibits Cancer Cell Invasion
http://www.ncbi.nlm.nih.gov/pubmed/19914218